https://pbs.twimg.com/media/E61nabuXsAsNWH2.jpg
The summer transfer window has been shut and clubs can no longer engage themselves in any transfer business until at least in January when the winter transfer window will be open. The summer transfer window was a big chance for clubs to sign their favored transfer targets as there was enough time for them to have all the negotiations they want to engage themselves in. However, even though a lot of clubs managed to sign a couple of players this summer, some of them are still looking forward to January and next summer to further sign more players, with some clubs looking to continue their rebuild projects while others may be forced to venture into the market if they suffer any serious injury crisis.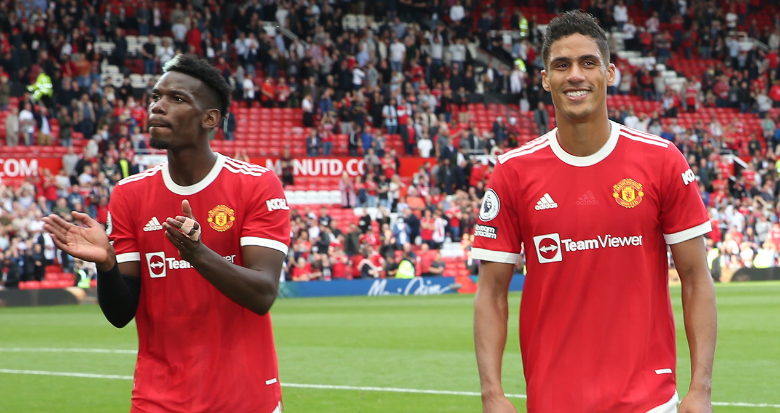 English Premier League giants Manchester United had one of the best transfer windows this summer and there's no debating that. A club that managed to sign top players like Raphael Varane, Jadon Sancho, and Cristiano Ronaldo will definitely be considered as huge title contenders, and the fact that those new signings are coming to join a squad that already has the likes of Bruno Fernandes, Marcus Rashford, Edinson Cavani, and Paul Pogba makes the team even more dangerous.

But according to reports, the Red Devils are not done building their squad yet. It is believed that they are one of the numerous sides that are interested in signing Borussia Dortmund striker Erling Haaland. They could not make a bid for the Norway international striker because the German Bundesliga giants would not lose their two best players in the same window.
With Haaland's release clause set to be active next summer, reports are claiming that Manchester United are planning to activate the clause in order to bring him to Old Trafford and the allure to play with Cristiano Ronaldo could prove decisive in the player choosing to move to Old Trafford next summer.