Andy Cole, the former Manchester United player, feels that United should bring striker who haves exceptional ability to control the ball and score for the club. Marcus Rashford is the current top goalscorer of United but he will need a competitor and a supporter for the club to win against the stronger clubs of Liverpool and Manchester City.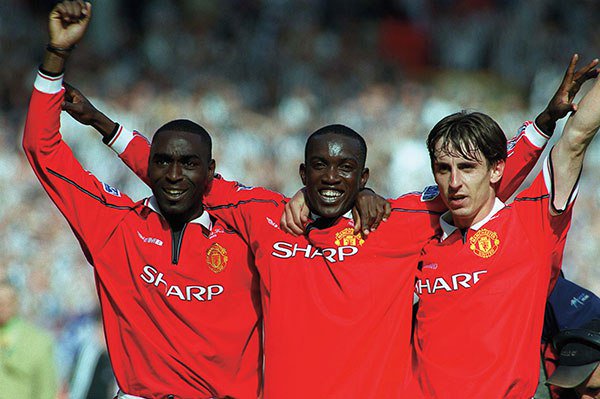 Ole Gunnar Solskjaer's side has failed to replace Romelu Lukaku who transferred to Inter Milan in the summer window. With the injury of Marcus Rashford, United was forced to take Odion Ighalo to the team on loan. Solskjaer should focus on developing the attacking side of the team.
The Red Devils have kept their interest for the Tottenham
striker Harry Kane but the financial constraint brought by coronavirus introduces doubts regarding the transfer window. Meanwhile, Cole is certain that additional forward player will boost the team.
"I think they do need another striker. If you look at teams at the top, Manchester City and Liverpool, if you look what they've got, they've got more than one striker. During my time at United there was more than one striker, if you want to be a team that competes at the highest level you need more than one," said Cole.
Cole has built up a good partnership with the other striker Dwight Yorke during his six years at United. He said that it was essential to have such a partnership which helped him to play good and lead to a good friendship. He says that with another striker one will push all the boundaries and will help you improve and learn at the same time.
Cole has a good impression of Odion Ighalo who will be mostly returning to his club Shanghai Shenhua. United wants to keep him till the end of the season and his further future plans have not yet been discussed.